Benefits:

Promotes healthy and glowing skin.*
Helps improve skin's moisture and elasticity.*
Helps prevent wrinkles and sun damage by defending against photo-aging and UVB exposure to skin.*
Supports nail growth.*
Prevents weak and brittle nails.*
Supports strong protein structures in hair for smooth texture, fullness and less breakage.*

Omnia is comprised of proven ingredients to protect against cell damage, promote skin cell growth, fulfill nutrient deficiency and promote youthful aging.
Proper skin care is essential to creating and maintaining the health and vitality of your appearance.

But what you apply on top of your skin every day isn't enough. Everything that you consume can reflect negatively or positively on your skin; therefore, obtaining the proper vitamins and nutrients that you need daily ensures that your skin will look its best.

OMNIA contains essential vitamins, minerals, and special nutrients for healthy and glowing skin, all in one capsule.
It's comprised of three main ingredients proven to continuously rejuvenate the health of your skin as you age: LifePharm's Fertilized Avian Egg Extract, the superfood Spirulina, and the herbal extract of Red Clover Blossoms.

In addition, it contains three powerful ingredient complexes made up of minerals, collagen, and natural moisturizers to help improve the structure, function, and appearance of skin tissue: Rejuvenation Complex, Super Vitamin B Complex, and Antioxidant and Botanical Blend. This comprehensive and effective formula not only supports healthy skin, but also strengthens and improves the appearance of your hair and nails.
Additionally, it contains minerals, collagen and natural moisturizers
to help improve the structure, function and appearance of skin tissue.
MAIN INGREDIENTS & BENEFITS:

LIFEPHARM PROPRIETARY FERTILIZED
AVIAN EGG EXTRACT

Stimulates the production of collagen, elastin and fibronectin through egg bioactive growth factors
Supports skin cell growth thanks to a unique source of
- Fibroblast Growth Factor (FGF)
- Lysyl Oxidase (LOX)
Helps to link small collagen and elastin fibers together for longer and stronger fibers.

SPIRULINA

Defends against photo-aging and UVB exposure to the skin.
Fights mild skin inflammation through antioxidants.
Provides amino acids for creating the structures of healthy skin.
RED CLOVER BLOSSOMS

Promotes ideal texture and moisture level of aging skin
Improves skin conditions
Supports glowing and healthy skin

ADDITIONAL POWERFUL INGREDIENT COMPLEXES:

The following complexes contain a unique blend of natural moisturizers, vitamins, antioxidants, plant extracts and minerals to assist in the health of skin, hair and nails.

REJUVENATION COMPLEX

Improves skin moisture, structure, smoothness and helps promote healthy skin cell regeneration. Also forms strong protein structures in the hair for optimal texture, fullness and strength.

Hyaluronic Acid
L-Cysteine Amino Acid
Fish Collagen
SUPER VITAMIN B COMPLEX

Contains necessary nutrients for the health of skin, hair and nails. Deficiencies in particular B vitamins can result in hair loss, nail changes, dry skin and pigmentation.
Vitamin B1 (Thiamin)


Vitamin B2 (Riboflavin)




Vitamin B3 (Niacin)




Vitamin B5 (Pantothenic Acid)

Vitamin B6 (Pyridoxine)




Vitamin B7 (Biotin)




Vitamin B9 (Folic Acid)




Vitamin B12 (Cyanocobalamin)
ANTIOXIDANT AND BOTANICAL BLEND

Supports improved blood circulation, which ensures vital nutrients are delivered to the skin. Helps protect from environmental damage and biological aging. Contains necessary minerals for hair and nail health. A deficiency of zinc and magnesium can cause hair loss and skin irritation.

Grape Seed Extract
Selenium
Zinc and Magnesium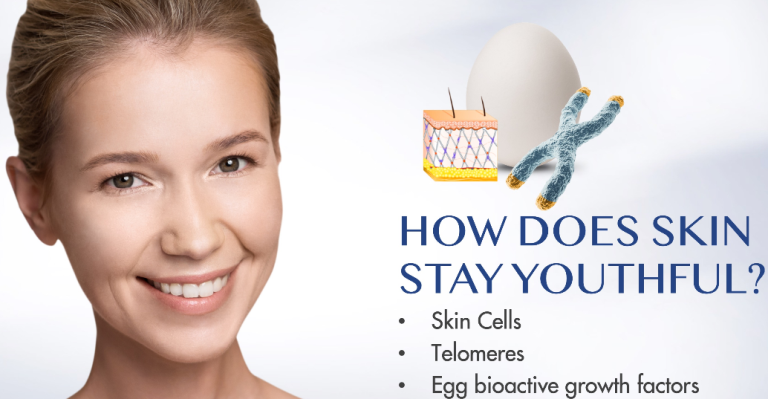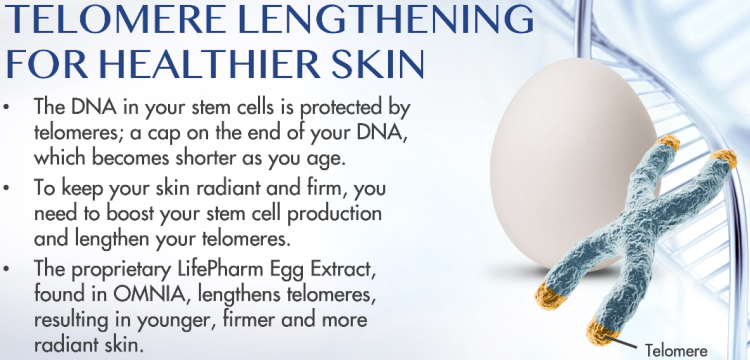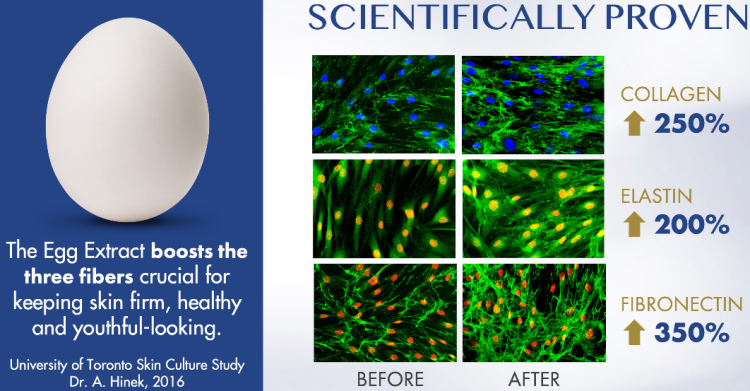 Suggested For Adult Use:
As a dietary supplement, take 2 capsules a day.

Other Ingredients: Gelatin Capsule, Magnesium Stearate, Silicon Dioxide. CONTAINS EGGS, FISH AND SOY

WARNING:
Avoid this product if you are allergic to eggs, fish or soy. Consult a physician before taking this product if you are pregnant, lactating, taking any medications or if you have any medical condition.

Keep out of reach of children.
Store in a cool, dry place and avoid excessive heat. Do not use if seal is broken.

These statements have not been evaluated by the Food and Drug Administration.
This product is not intended to diagnose, treat, cure or prevent any disease.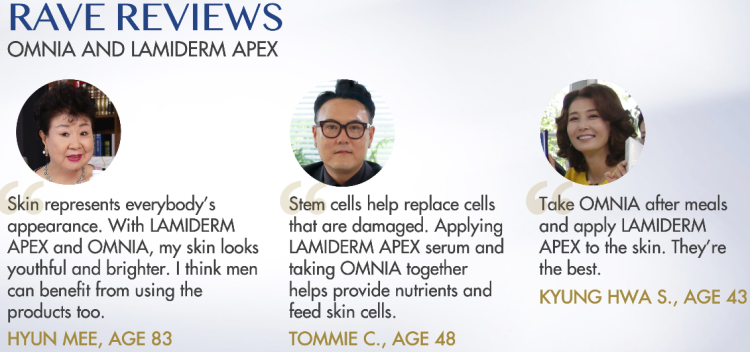 Omnia is Amazing addition to the LPGN Nutritional Line

My fingernails grow like crazy and are strong, seems like I need shave everyday now than before. If I only had hair on top of my head I am sure I would be very pleased there too. Love the ingredients in this product, my wife is finally listening to me about taking this product too. So again Thank You LPGN
Adrian M., USA

---

The first month of Omnia

I'm really sensitive to what I put in my body, and I have felt really good about using the Omnia product. Because I found out I could actually open the capsule and put the powder into my green drinks, I have been very pleased with not having to swallow another pill. I've also felt my skin has done really well since taking this product, and I like the ingredients. Jonathan B., USA